Carcassonne Wine Bar
Opening dates and times: Open to customers from outside the campsite from 28/05 to 17/09


The atmosphere of a wine bar in the middle of nature!
The wine bar is a friendly place and friendly place and inspiring, a large terrace overlooking the Lauragais plain. We organize there concerts on Saturday evening with different atmospheres (pop, rock, gipsy….) Come and dance and sing with family or friends.
Our tastings

at the wine bar

We select for you, a panel of regional wines, from the vintage of the small producer to the great classic impossible to circumvent.

Without forgetting local organic beers and Domi's arranged rums.

We are waiting for you around a platter of cold meats and local cheeses, a pizza or a plate of grilled meats.

Our concert program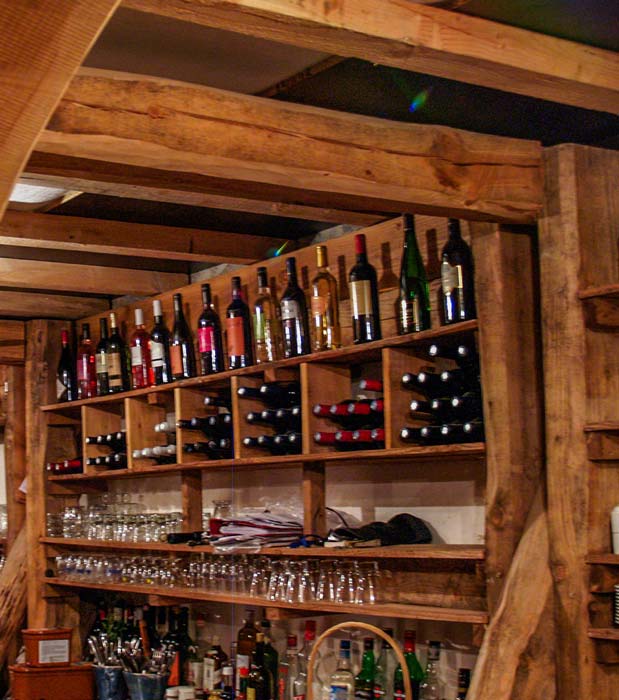 Concerts and parties
Finally a place where you can party a few steps away from Revel and Castelnaudary. Relaxed atmosphere summer and winter.
For you, for all tastes, we organize concerts with various accents, Jazz Manouch, Salsa, Rock, Gypsy….
New : Discover the world of wine, how do grapes grow? How do you taste it? How do you combine it with your favourite dishes? Here we do more than just drink wine!
All the wines are by the glass for 3,50€
Bottle for 16€ only