Hostel near Carcassonne
Opening dates: Open for lunch on Sundays from 9 April to 9 July, then every Friday lunch from 14 July to 1 September. For groups of 15 people or more by reservation the rest of the year.
On site or to take away.


A hostel in the heart of nature
Traditional mud-brick building, built more than 40 years ago by Marc and Martine, the owners of the estate, using mud-bricks and oaks. Former shepherds, they elaborated unique dishes inspired by the traditional cuisine of the country.
This cuisine both peasant and refined is elaborated with products of our farm and local products. We peel, cut, cook, stew, here EVERYTHING is homemade.
Nice and warm next to the fireplace or in the shade on the terrace come and enjoy your meal.
Our specialities

at the Auberge

Single menu at 39€:
Terrines of the chef and his quinoa salad
Guinea fowl foie gras or crayfish (depending on availability)
Dessert of the moment
For the children (Menu at 12€): Farm chicken and its gratin, iced dessert.
Come and enjoy a good meal, make the most of your evening : You can stay with us!
Come and enjoy our restaurant at Le Bout du Monde. Equidistant between Toulouse and the City of Carcassonne, you will find our hostel in the montagne Noire near Revel.
Our cuisine is traditional and makes you relive the gastronomic culture and French gourmet. The end of the world is only 20 minutes from the motorway and promises you a total culinary and environmental change of scenery.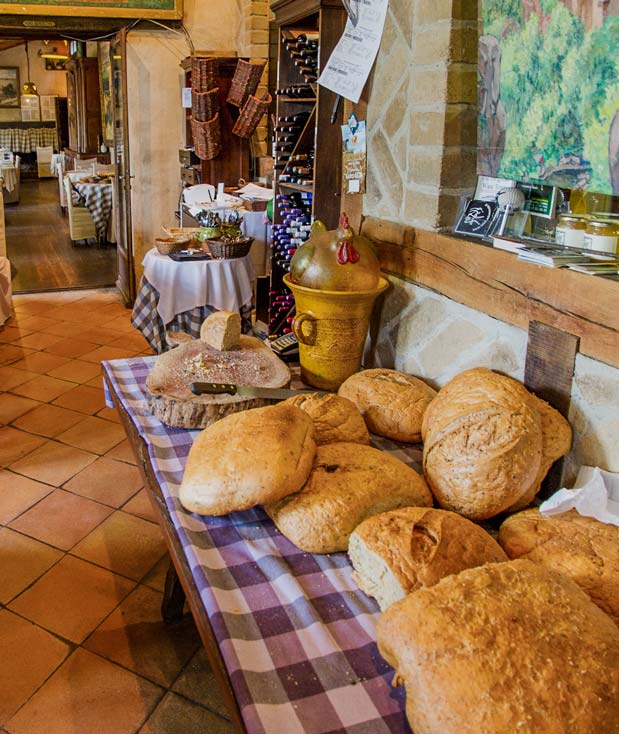 A restaurant like no other…
Revel in dishes and specialities in a decor that brings animals back to life, enjoy the delicacy of the flavours and the sensuality of the sauces. At the heat of the fireplace or at the summer on the shady terrace, the old shepherd will transport you into the dream of his moving tales by intoxicating you with his human warmth.